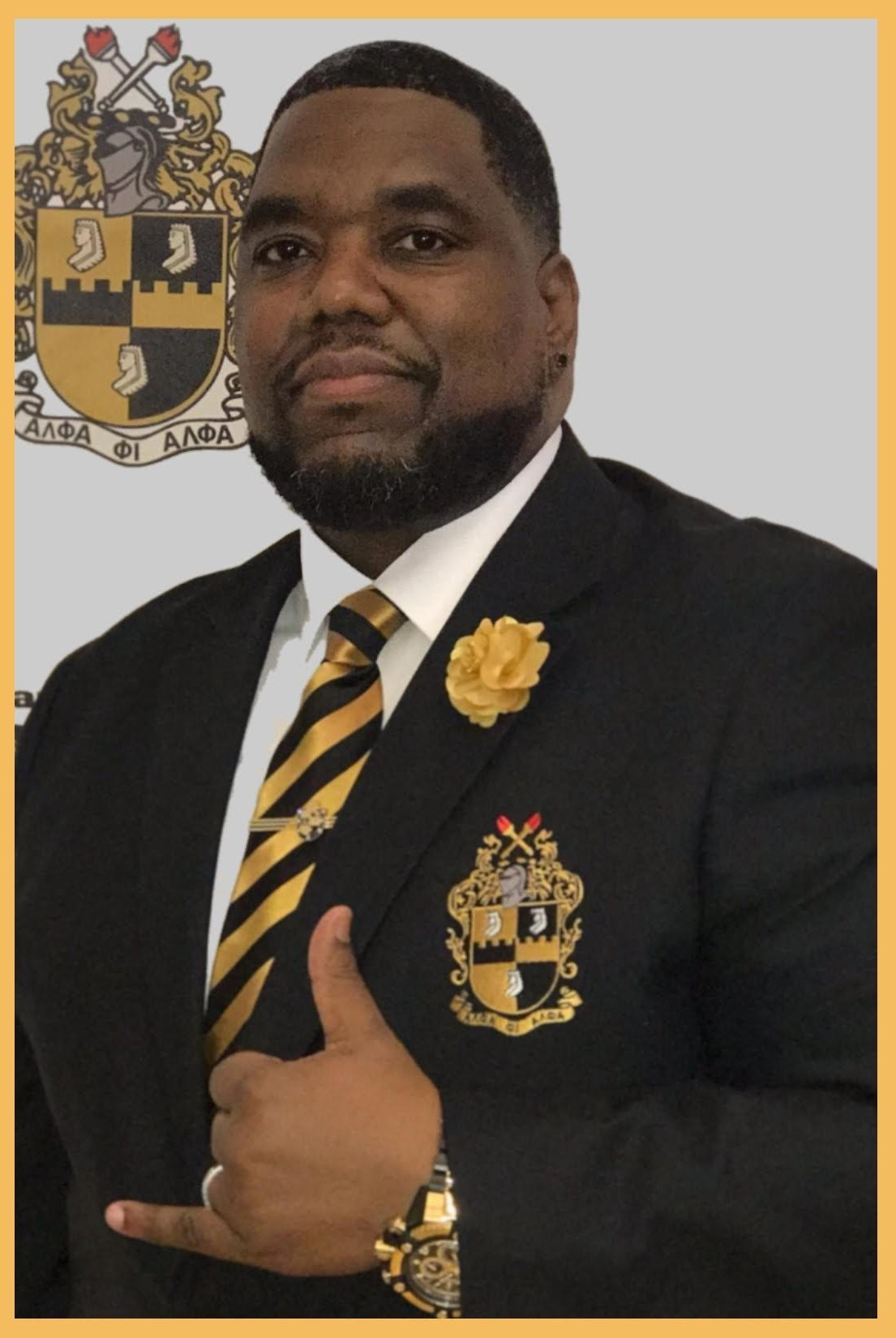 Greetings Fraters and Sorors,

As we embark on a new term, I find myself reflecting on recent history and all we have endured AND overcome. A time like no other, yet eerily familiar, we were faced with social unrest, political disarray, compounded by a global pandemic, that tested and pushed all to their limits. As they say, "nothing is new under the sun." Each of our organizations can attest to the mountains that those that founded and upheld each organization traversed and conquered. Now it's our turn!
Thank you to my predecessor, Immediate Past President, Soror Wanda Anderson, and her Executive Board for their ability to pivot, adapt and continue to serve in excellence during trying times. As she passes the torch, not only will we pick up from where they left off, but we will continue to advance the spirit of unity, live the merits of servants of all, and uphold the aims of the National Pan-Hellenic Council, Inc. as we keep the light burning bright!

My charge to every chapter and their respective members is to let your voice be heard. Martin Luther King, Jr. stated, "our lives begin to end the moment we become silent about things that matter," and for us as the Divine Nine, we are the "Voice of the People." To invoke change, we must embody and become the change we seek. That means using your voice in meetings to progress the Houston chapter, assist in committee work, uplift and encourage fellow members to return to their respective chapters and share the work we do here, and championing the efforts of all nine organizations as we collectively work together
to build and better our communities.

Scripture reminds us, "the soothing tongue is a tree of life" and "a word fitly spoken is like apples of gold in settings of silver." Every voice is valued and appreciated, so imagine the impact your voice has when it sparks thought, ignites action, and transforms lives! Speak life in all that you do and allow your words to build bridges, not barricades. Our voices provide a conduit to the community, to connections and collaborations and ultimately, to completion. Let us run with perseverance the race set before us and know that He that began a good work in you will bring it to completion. Let your voices ring so profoundly that men and women will be moved and miracles
will abound.

National Pan-Hellenic Council, Inc. of Houston, we will continue to be the voice of the underserved and underprivileged and through targeted and strategic planning, community by community, create a paradigm shift
that resonates, assimilates, and culminates in significant and lasting transformation.

Let your voice resound - one body, one sound - in harmony and let's get to work!

Sincerely,
Larry M. Moore, President
National Pan-Hellenic Council, Inc. of Houston
P.O. Box 540654
Houston, TX. 77254-0654
President@HoustonNPHC.org
United - In Service, In Family, in Greekdom